Celebrating the Visionary Icon, Altina Schinasi: A Trailblazer in Eyewear Design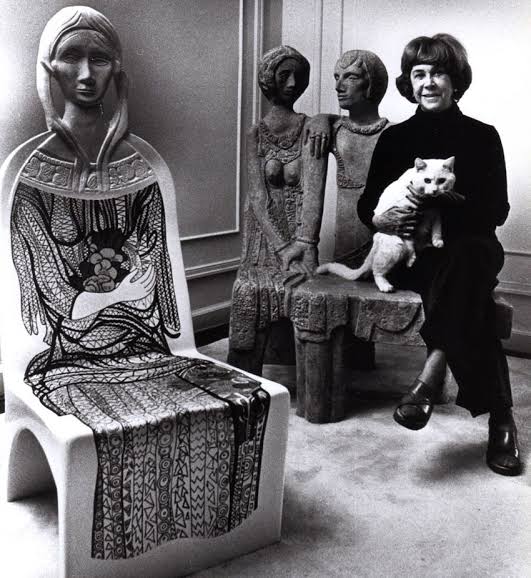 At Zuniga Optical, we believe in honoring the creative minds that have shaped the world of eyewear. Today, we celebrate the birthday of Altina Schinasi, a remarkable trailblazer whose innovative designs continue to inspire and captivate fashion enthusiasts. Join us as we delve into the legacy of this visionary icon and explore her invaluable contributions to the world of eyewear design.
Altina Schinasi: A Visionary Pioneer
Born on August 4th, 1907, Altina Schinasi was an artist, philanthropist, and an innovator in the field of eyewear design. Her fascinating journey began in the early 20th century when she emerged as a true creative force in the art and fashion world.
Revolutionizing Eyewear Design:
Altina's revolutionary eyewear designs combined her artistic flair with a deep understanding of fashion aesthetics. Embracing avant-garde shapes and bold color palettes, her eyewear pieces quickly garnered attention for their uniqueness and elegance.
The Iconic Harlequin Frame:
One of Altina's most iconic creations was the Harlequin frame, characterized by its distinct diamond-shaped lenses. The Harlequin frame was a true testament to her artistic genius, challenging conventional eyewear design and captivating fashion enthusiasts worldwide.
A Legacy of Empowerment:
Beyond her artistic brilliance, Altina was also a visionary advocate for women's rights and social justice. Her unwavering commitment to empowering women resonated through her designs, empowering wearers to embrace their individuality and express themselves fearlessly.
Inspiring Generations of Fashionistas:
Altina Schinasi's influence continues to endure, inspiring new generations of eyewear designers and fashionistas. Her innovative spirit and dedication to pushing boundaries live on in contemporary eyewear trends that celebrate uniqueness and creativity.
Highlighting Harlequin inspired styles at Zuniga Optical
Celebrate with Zuniga Optical:
Join us in celebrating the birthday of Altina Schinasi and her immeasurable contributions to eyewear design. At Zuniga Optical, we take pride in curating collections that pay homage to visionaries like Altina, bridging the gap between art and fashion in eyewear.
Altina Schinasi's birthday is a testament to her enduring legacy as a visionary icon in eyewear design. At Zuniga Optical, we are inspired by her creative spirit and commitment to empowering individuals through fashion. As we celebrate her birthday, we invite you to explore our curated eyewear collections that embrace the artistry and elegance that Altina Schinasi continues to inspire. Happy birthday, Altina! 🎉👓 #AltinaSchinasi #EyewearTrailblazer #ZunigaOpticalCelebrates
Shop some or our Cat-Eye Style Eyeglasses and Sunglasses at Zuniga Optical! 
|
Posted on August 04 2023